8 Expert Tips on How to Choose Homeowners Insurance
Buying homeowner's insurance is an essential step in securing coverage for your new home. In fact, this is a mandatory requirement for any new or existing homebuyer. Still, most folks do not look at the fine print when considering a home insurance agency. There are so many things to keep in mind when looking for home coverage. This includes cost, value, terms, and especially the longevity of the policy. Whether looking for a new home or buying a lavish condo at Eighty Seven Park in Miami, here are eight expert tips on how to choose the best homeowner's insurance.
1. Check the market and see what is available
The insurance market is turbulent at best. What is expensive today may be cost-affordable tomorrow. As with any form of insurance (medical, life, automotive, etc.), several factors determine insurance rates for home coverage and mortgages. These include current market rates, along with financing options and interest fees. With all this in mind, it is essential to see what's available on the market.
According to leading real estate agents, here are some things you should do when looking for home insurance:
Get quotes from a minimum of four carriers. This allows you to compare rates and make a worthwhile, informed buying, and investing decision.
Check Google for homeowners' insurance tables and prices. These databases can be found for free at most insurance websites. You can check rates, compare prices, and search for the best insurance plans that meet your needs within time and budget.
Contact insurance agents or companies directly. This is a great way to get more information while asking questions or voicing concerns. As always, keep the square feet of your home and all pertinent information handy. This is important when inputting details to receive complimentary quotes and prices.
2. Buy direct insurance to save time and money
Direct writers produce policies and deal directly with consumers. This is a good way to connect with insurance companies without having to go through an independent agent. With the latter, he or she may assess high fees for connecting you to the right insurance company and policy. Working with companies directly takes out the middlemen, which results in significant savings and cost-effectiveness for you as a buyer.
If looking to settle in a condominium, consider Eighty Seven Park condos for sale. These estate-quality units are fitted with smart technologies, modern décor, and contemporary amenities for one and all. Located in Miami Beach, this luxurious high-rise is heralded for its spectacular views and soothing bay breezes. Enjoy quality living with pool decks, large terraces, natural light, onsite bar, fitness center, green areas, and outdoor pavilion for family events and neighborly socials.
3. Don't delete all your junk mail
A lot of home insurance companies send out promotional emails each day. While it's tempting to delete these or send them to your spam folder, look for marketing emails that may list home insurance portals for free quotes and prices. These companies work with marketers to present recipients on email lists with easy tips on finding homeownership policies. With this in mind, browse through your junk mail to see which companies may have reached out to you with the latest quotes and online sites for getting the best, affordable coverage options.
4. State shopping guides for consumers
Check your state for online homeownership shopping guides. These guides will list companies that have competitive rates from leading providers. The guides also provide information on lesser-known companies in your state. If you reside in a hurricane or flood zone, you may need additional home coverage for these natural disasters.
State home insurance guides also cover shopping guidelines for homeowners in vulnerable coastal or urban areas. This is vital information that private insurers tend not to offer to potential customers. Always keep your options open when it comes to service providers in your immediate area or general vicinity.
5. Check service histories of providers
While homeownership companies may offer significant discounts, it's still essential to check their service histories. No truer is this than when it comes to their speed of processing claims. Check each provider's industry rankings and online reputation as well. Speak to a representative at each company you are considering about their turn-around times for claims. Ask for special rebates, discounts, and the lowest prices available that they have. Generally, companies with shorter times for claims have excellent service and may be the ones you should gear towards.
6. Check financial ratings
Another vital facet to consider is a home insurance company's financial ratings. A rating of A or higher by Standard & Poors is a great indication that the company has above-average financial ratings. Industry monitors like Weiss Ratings and Moody's Investor Services are also good for examining any home insurer's financial stability and market dominance. Remember, looking for the right home insurance is a detailed, intricate process that requires true tact, patience, and precision.
7. Always keep an eye out for discounts
As always, keep your eyes open for home insurance discounts. While Eighty Seven Park pre-construction condos are ideal units for a high-quality life, you still need to cover the basics of homeownership across the board. Remember, buying an elegant condo is no different than purchasing a single-family home. With this in mind, discounts are usually offered by insurers for consumers that take proactive actions in their homes. These may include installations of energy-efficient components like radiant barriers on HVAC units.
Installing protective or safety equipment inside your home may also qualify you for decent discounts. Similarly, elderly homeowners are eligible for lower prices across the board. Premiums may even be cut by 15% (on average) for homeowners that link their home and auto policies together. This makes it easier for servicers to service two or more policies simultaneously.
8. Get a free insurance review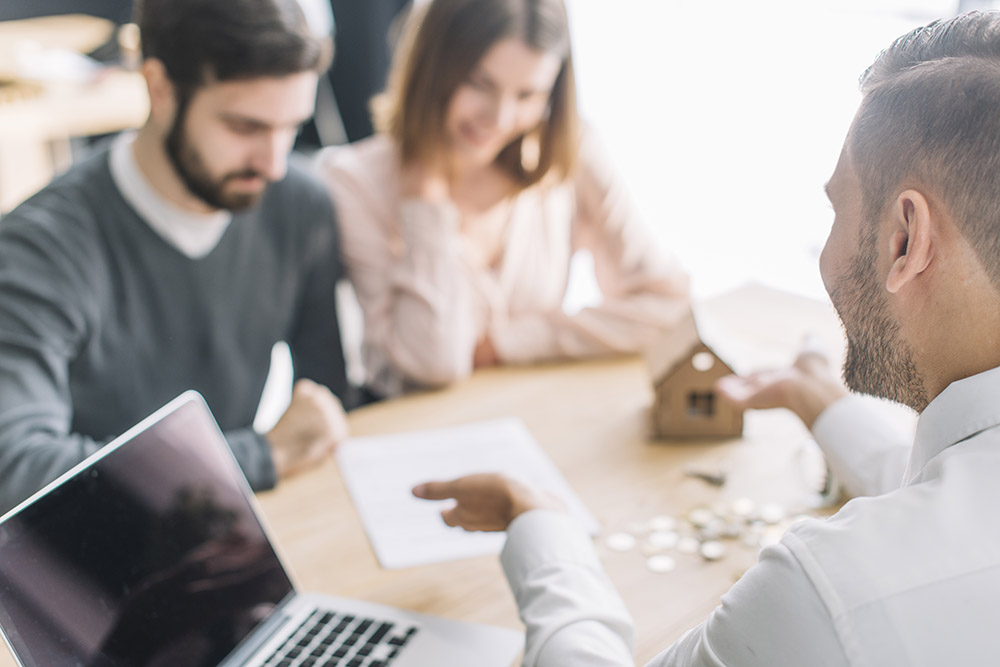 Last but not least is getting a free home insurance review. Speak with local agents about coverage options and which one may be right for you and yours. Most companies offer free quotes but may even offer complimentary reviews without assessing fees.
These are some of the ways you can browse and buy the right coverage plan for your home. As always, ask plenty of questions and stay informed on the home insurance industry and its changes at every turn.